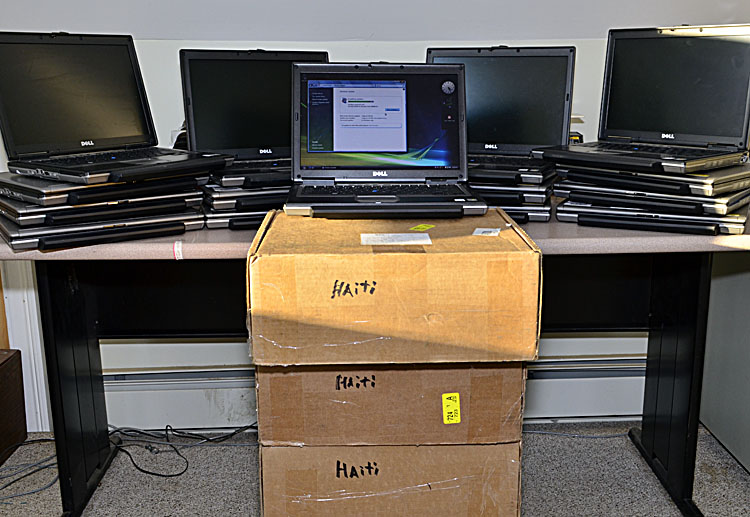 Miracles Just Happen – and So Do People and a University in Idaho
This is a story about three miracles. The Miracle of Giving. The Miracle of Young People. The Miracle of the Unexpected.
To make a long story short, yesterday (Nov. 4, 2011), Fedex stopped by and dropped off five cartons. Each weighed about 25 pounds – and each was packed with love, care and giving from Brigham Young University - Idaho (BYU).
The contents were "unremarkable" in many ways, as we in the USA are used to technology, computers – and as I write this on a computer and as I post to the Internet. Rather, we are used to the "community" that the Internet offers each person, every day.
But, not so much in Haiti.
A computer in Haiti is "gold". An Internet connection precious. Their "simple way of life" doesn't allow the pretentious luxuries all of us have come to expect. So, enter my cousin Wendy Dunkle and Brigham Young University – and a young woman's drive coupled with the power of a University that "cares".
So, today, earmarked for several schools in Haiti that we have built and supported with Project Rennwish – hundreds of Haitian school children will have access to computers, the Internet – and an opportunity to socialize internationally because a few Miracles just happened in three forms
The first Miracle is my cousin, Wendy Dunkle, who is an undergraduate student at BYU. She visited Haiti last year with me and her sister, and made the commitment to see what she might be able to do – in her own way – to involve Brigham Young University with assisting with a "couple of computers" for the schools. Rather, she didn't help in a small way, but rather – she was a catalyst for making her own Miracle happen to so many kids in Haiti.
The second Miracle is Brigham Young University in Idaho. You see, many educational institutions show false commitments, or pretend that they care about the needs of others worldwide. Usually, and typically in my experience, certainly with my own alma-maters – it's a façade to simply raise more money for the school itself, and has nothing at all to do with a greater good.
That, however, certainly couldn't be further from the truth with Brigham Young University. BYU is different. In short, they "care". When the computers arrived, each was packed and packaged ready to be installed in some third world country – just for some kids who would never have been able to touch a computer unless BYU had stepped up – had faith and belief in all we do. And, the folks at BYU did just that.
So today, I'm prepping fifteen laptop computers to go down with me to Haiti. Several will be installed in our school with Pastor Vilnor in Les Charpentier, Haiti. The next few will be installed in a school we are hoping to build in Bomachant Haiti – and the challenges are great there, as that school has yet to be constructed and the village without any electricity. But…
I believe in Miracles, so I think somehow, someway – we will be able to build that school in Bomachant. You see – I just witnessed two miracles in Wendy Dunkle and Brigham Young University, and things happen in "threes", or that's what I believe.
So, where is that third Miracle?
The third miracle is just the miracle of things that happen when you least expect them. The "Unexpected Miracle".
Those Miracles "just happen".
John
To my Cousin, Wendy – You are an inspiration to all who know you. And to those who do not? You are the role model for good.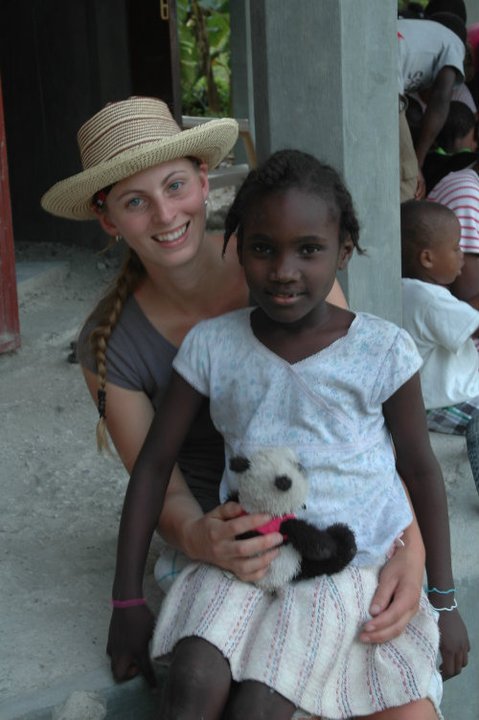 To the BYU Donation Committee and the Surplus Center – I am eternally indebted and in awe of your caring, your commitment and your incredible gift of giving. That other educational institutions may take a page from your book, is my hope and prayer. Thank you, more than you may know - but, I suspect you do know…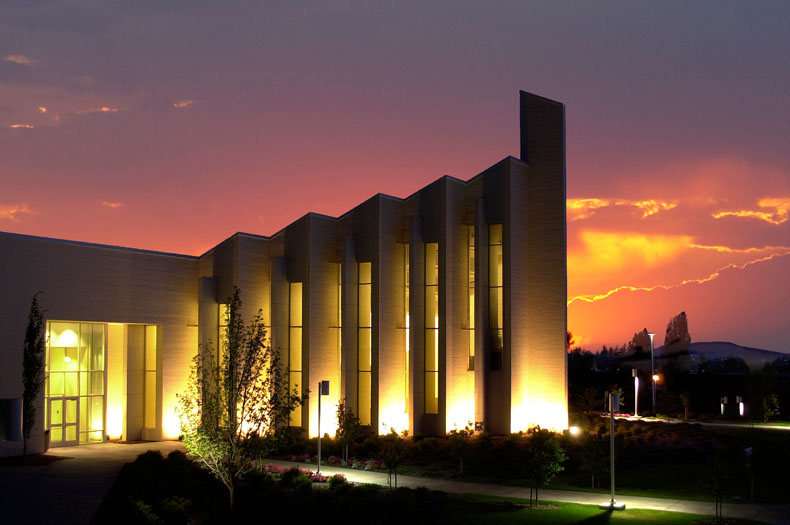 Photo Credit - BYU-Idaho: http://beta.byui.edu/image-gallery-index/campus-scenery
Thank you for Caring Enough to Make Miracles....